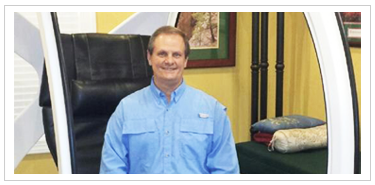 "I'm committed to providing cutting edge technology and traditional spinal manipulation that changes lives for the better—faster."
—Dr. Simons, is Chiropractor for 30 years
Founder of Simons Chiropractic. Dr. Simons is one of Charlotte's leading chiropractors because of his commitment to researching and implementing the latest, most effective techniques to aid people with a wide range of ailments.
Here are a few:
Back Pain; Arm, Neck and Shoulder Pain; Headaches; Painful Joints; Sciatica Symptoms; Numbness of Extremities; Accident Related Complications; Strain to the Spine, Shoulders and Neck.
Expert Training. With 30 years in Chiropractic Medicine, Dr. Simons is licensed and certified by the North Carolina State Board of Chiropractic Examiners. After earning his Doctorate from Palmer College of Chiropractic, Dr. Simons set out to establish his practice in Matthews, North Carolina. Today he is among the most respected and experienced chiropractors in the Charlotte area.
Over the years, Dr. Simons has treated hundreds of patients, ranging from athletes, accident victims, police officers, physical laborers, those suffering from issues brought on by sciatica problems, as well elderly patients with no symptoms who wish to maintain a healthy spine and body. Click here to read some patient testimonials.
Insurance. Simons Chiropractic welcomes all patients with and without insurance, and will work to get you back on the right path to a healthier spine and pain free living.